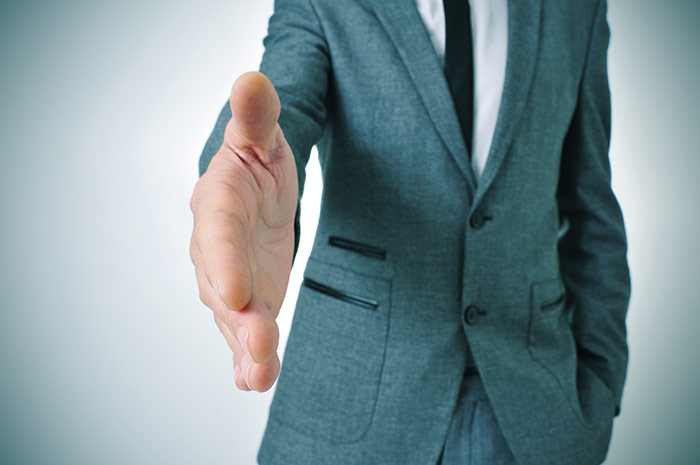 Instead of writing an article about a specific legal issue that the adult industry may be facing at the moment, I decided to write about something that has bothered me for quite some time. There is no shortage of tradeshows in the adult industry; in fact, some may argue that there may be too many tradeshows at the moment (I'll save that discussion for another day). Nonetheless, like many other mainstream industries, tradeshows are an invaluable tool in the adult industry. The people who plan and present tradeshows spend a great deal of time and energy planning, organizing and ensuring that the events go smoothly for the benefit of its attendees.
One thing that we can all agree on, is that tradeshows are expensive. Tradeshows are expensive in both money and your time. In terms of money, the costs associated with attending a tradeshow include, travel expenses, lodging, meals, entertainment and admission. Then of course there is your time; time away from your family, time away from the office, time away from doing whatever is included in your daily routine.
So with the large financial and personal investment required to attend a tradeshow, you should be making the absolute most of it and taking advantage of the show's activities. Yet, after more than 10 years of attending tradeshows as an attendee, presenter and sponsor, I am still dumbfounded by the behavior of attendees.
This article is going to discuss some of the ridiculous behavior of tradeshow attendees and try to get you on the right path to making the most of your investment.
BUSINESS CARDS
There are hundreds of websites and physical stores where you can purchase business cards. After a quick Google search, I found more than 10 reputable websites where you can buy hundreds of business cards for less than $20. Did you hear what I said? Less than $20! Why would you spend your hard-earned dollars and time to attend a tradeshow and not bring business cards? It's stupid; plain and simple. The entire purpose of a tradeshow is to network and spur as many quality business relationships as possible. How is anyone going to remember you when they get home when they just finished meeting a hundred other people? More importantly, how is anyone going to know how to get in touch with you? One more thing about business cards; I get it, flash is cool but flashy is also stupid when I can't read anything on your business card. Just last month I met a young man (not new to the industry) handing out metal business cards. Yes it looked cool but it was heavy, bulky and hard to read. It ended up in the trash. Don't waste your money with flash; a business card should clearly indicate your product and all of your contact information (name, address, telephone number, email, ICQ, Skype, etc.).
OVERINDULGENCE
Truth be told, while a tradeshow's primary purpose is to spur business relationships, network and educate, tradeshows also give you the chance to catch up with old friends and attend some pretty decent parties in cool cities around the world. There is absolutely nothing wrong with catching up with old friends, having a drink and going to a party or two BUT there is a very fine line between being social and overindulging. In 10-plus years, I have seen it all; drunks puking on themselves or passed out in the hotel lobby, gamblers losing way too much in poker suites or the casino floor (or spending money that they don't have), publicly doing illegal drugs, fighting and even getting arrested. If you think that people in this industry don't remember you passed out at two o'clock in the afternoon, then you are kidding yourself. Like all industries, the adult industry loves gossip and enjoys watching the stupidity of others. Running around a strange city with your pants off after you leave a sponsored party isn't funny, ending up in the hospital for snorting too much cocaine (or any cocaine for that matter) is absurd, and partying too hard the opening night of the tradeshow may cost you your job. I get it, being away from home can be fun and it's hard to walk away from a good party but I can assure you that you aren't impressing anybody by being the guy that everyone knows will stay awake for three straight days and never leave his hotel room. Pace yourself, tradeshows are marathons – not sprints. Don't be afraid to say "no" to "one more drink" or "one more club" or "one more bump."
LEAVE THE COMFORT ZONE
It's very easy to get comfortable at a tradeshow and start hanging out with the same group of people over and over again. Admittedly, without even realizing it, after my first few tradeshows I found myself hanging out with the same group of people at different shows. This is bad practice. It happens easily because you get comfortable but it's a bad habit that you need to break and you need to break it fast. Leave your comfort zone and meet some new people. After all, isn't the entire purpose of attending a tradeshow to network? How much networking can you really do with the same people over and over again. At XBIZ 360 this past January, XBIZ wisely created ample opportunities for attendees to network. Speed networking and "meet market" sessions were open to all attendees and were well attended. Despite the good attendance I noticed that a lot of people shy away from the networking sessions.
There was no shortage of excuses for not attending but the two that stuck out were "that's for the new guys" and "they are a waste of time because they are nothing but repeat sales pitches"; my question is, how can you know what it is without going? Leave the negative thoughts in your hotel room, skip the breakfast with your buddies and spend an hour meeting some new people; I guarantee that you will make some new beneficial contacts.
FLASHY ROOKIES
I swear that at every tradeshow there is somebody new to the adult industry with their perceived latest and greatest product that's going to make everyone rich and yet nobody gives a shit what the product is, does or who these newbies are. Is being new to the industry the problem? No. Is having a new idea the problem? No. The problem is that at every show there is some new company or guy throwing around money like it's nothing, on parties, alcohol, girls, fancy logos and not surprisingly the majority of the time by the next tradeshow nobody ever hears from these guys again. For you newbies, you don't have to throw big parties and make a lot of noise to get your message across. It's OK to try to get some attention but people will take you more seriously if you focus on being able to present your product and open up to meeting industry veterans who would probably be happy to help you. Focus on learning about the adult industry and the great people who represent it before throwing your money down the toilet. On a related note, how is anyone going to remember you if you're spending all your time getting people drunk?
MEETINGS
Some people swear that the best strategy for a successful tradeshow is to have a packed schedule with pre-arranged meetings. There is absolutely nothing wrong with planned meetings but you need to leave yourself time to attend seminars, networking events and impromptu meetings. Meetings are a good thing but too many pre-scheduled meetings can result in you spending your entire time at a tradeshow trying to be on-time and prepared for pre-scheduled meetings. Try to keep a showguide with you at all times and visit a tradeshow's website before traveling so that you can keep blocks of time open for events that you may want to attend. Getting locked into a packed schedule of meetings is not the greatest idea for everyone.
HOOKING UP
Some time ago, I read an article written by industry veteran Colin Rowntree regarding some tips for tradeshows. One of his tips was to avoid hooking up with other tradeshow attendees. Colin pointed out that if you are in need of some attention, usually an escort guide isn't too far away. Developing a reputation for being a slut, walking hard-on or pig is not good for business, and your reputation will stick with you. The adult industry is relatively small and it's amazing how many business relationships I have seen destroyed over the years because someone hooked up with someone that some other person had a thing for. Laugh all you want but I say if you have the urge, go to your room and enjoy something online or from the hotel pay-per-view. Business comes first at tradeshows and while hooking up may give you some short-term relief, in the long run it's a mistake.
TAKE CARE OF YOURSELF
All tradeshows include people traveling from all over the world by plane, train and car to venues with constant international travelers. Airports, planes, trains and hotels are giant bacteria frappes and for those of you who have ever attended a show in Las Vegas, you know that the Vegas plague is real. Not to sound like your mother, but wash your fucking hands, don't share drinks (no matter how good your buddy says his mojito tastes), make sure to load up on immune system building vitamins before you travel and if you are sick don't shake people's hands (don't be rude – tell people that you are feeling under the weather). Doctors exist for a reason and your hotel concierge can always help you find the nearest urgent care. If you're sick, a tradeshow is going to be rough but be respectful to the other attendees who don't share your bacteria. On a side note, major props to PartnerCash for distributing Emergen-C as swag; absolute genius.
COMMON SENSE
If all else fails use some common sense people. Common sense doesn't get suspended when you check into your hotel at tradeshows. If you wouldn't act a certain way at home, don't act that way at a tradeshow. You don't want to be the guy that people are telling stories about for the next 10 years. I still remember watching some idiot getting the shit beat out of him on a bus coming back from a boat ride for making some drunk comment to the wrong guy at a tradeshow in South Florida (this happened more than eight years ago, and it's the only thing I remember about the guy).
Thanks for reading.