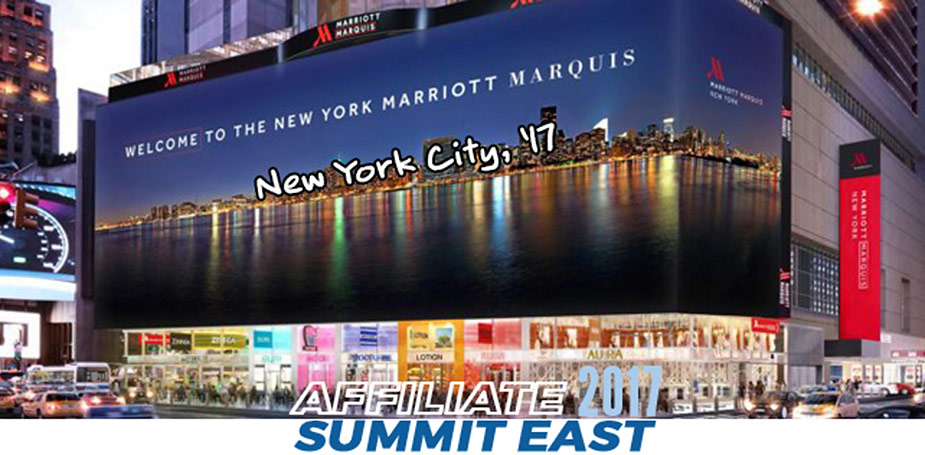 Silverstein Legal is pleased to announce that internet attorney Corey Silverstein will be in attendance at the Affiliate Summit East 2017.
The Affiliate Summit East 2017 is completely sold out and takes place from July 30, 2017 – August 1, 2017 in New York, New York, at the Marriott Marquis. Internet lawyer Corey Silverstein will once again be attending this tremendous tradeshow as part of an elite list of attendees. You can view the full list of companies attending the Affiliate Summit East 2017 by clicking here.
For the first time ever, website attorney Corey Silverstein will be manning the Silverstein Legal, Meet Market Table, on July 30, 2017 from Noon to 6pm. The Meet Market takes place on the 5th Floor in the Westside Ballroom. The Meet Market is a showcase featuring affiliate programs, networks, and vendors. Each exhibitor table is a meeting spot for teaching, learning, closing deals, creating partnerships and finding new opportunities. This is the perfect opportunity for any internet business or internet entrepreneur to meet face-to-face with one of the most prominent internet lawyer's in the world. No matter what type of online business you operate or the legal question you may have, website lawyer, Corey Silverstein will be ready to meet you and answer your specific legal questions.
Come visit us at table #903!
If you are interested in scheduling a one-on-one meeting with web lawyer Corey Silverstein while he is in attendance at the tradeshow, then we encourage you to contact us today.
So whether you are an affiliate, website operator, traffic broker, designer, email marketer, social media manager, processor, internet service provider, host, software developer, coder, traffic buyer, traffic seller, lead generator, or are somehow otherwise operating in e-commerce, then website attorney Corey Silverstein, personally invites you to introduce yourself.